Goosebumps Alive Immersive Theatre Experience
If you were a 90's kid, you'll no doubt remember the spooky 'Goosebumps' series by R.L.Stine.
Well, now you're an adult you'll be pleased to hear the series is back to scare you lifeless once again…with added swearing, and significantly more booze!
'Goosebumps Alive' is an immersive theatre experience set in the deepest, darkest underground of the Waterloo Vaults, where "your childhood fears will become your adult nightmares".
The only way out is through 17 rooms filled with fear… Will you escape the killer scarecrow, face the haunted mask, meet a deranged scientist, or worst of all…. a clown!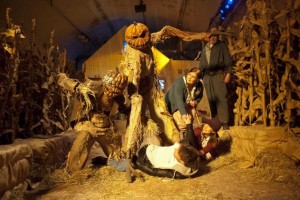 Details: Now-June | The Vaults, Leake St, Waterloo, SE1 7NN | £10
Bond Brunches
'The theme is Bond…James Bond'
Every Saturday in April, The Hippodrome Casino in Leicester Square will be treating its guests to a Bond film, a boozy brunch, a private 'learn-to-play' casino lesson and a cocktail to top it off. Shaken, not stirred. Obviously!
Screenings: April 16th – GoldenEye / April 24th Casino Royale / April 30th – Goldfinger
Head down for the full 007 experience, without all the running around chasing bad guys! Perfect!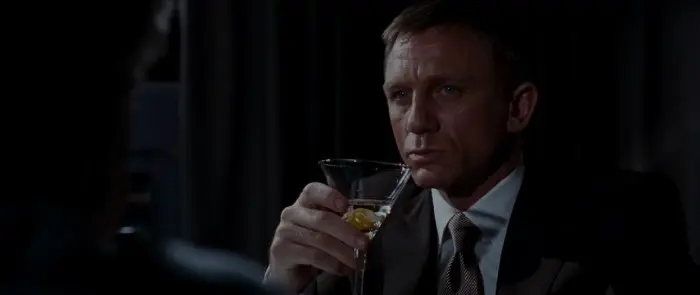 Details: Dates throughout April 12.30 – 3.30pm| The Hippodrome, WC2H 7JH | £15-35
Avocado Brunch Pop Up
Stop everything you're doing. This is an all-avocado brunch.
Think avocado gazpacho to start, harissa spiced chicken with avocado salsa, avocado ice cream, and even avocado margaritas. Hooray! This is an Instagrammers' heaven… so many food photo opportunities!
If you're avocado-obsessed this is not one you'll want to miss…
Details: Sunday 10th April & May 8th| Printworks Kitchen, 26 Rosebery Ave, EC1R 4SX | £55
CircusFest 2016
Roll up! Roll up! CircusFest is back with three weeks of the most spectacular and extraordinary Circus Acts all under the big top roof of the Camden Roundhouse for an event like no other
Be prepared for some jaw-dropping stunts and acrobatics performed by the Insect Circus, The Finnish Race Horse Company, and the Barely Methodical Troupe… but don't worry, no clowns in this one!
Details: 4-24 April | Camden Roundhouse, Chalk Farm Rd, NW1 8EH | Free – £29.50
Graffiti and the Everyday Utopias of the Street at Somerset House
No longer a nuisance… graffiti is now in demand!
Which is why Somerset House are bringing in specially commissioned works by an international line-up of 18 top-tier graffiti artists for an exhibition that runs from March to May. If that's not brilliant enough, they're also getting a bunch of street artists to create all-new works of art on-site during the show too!
Details: Now – 2 May, 10.00-18.00 | Somerset House, WC2R 1LA | Free